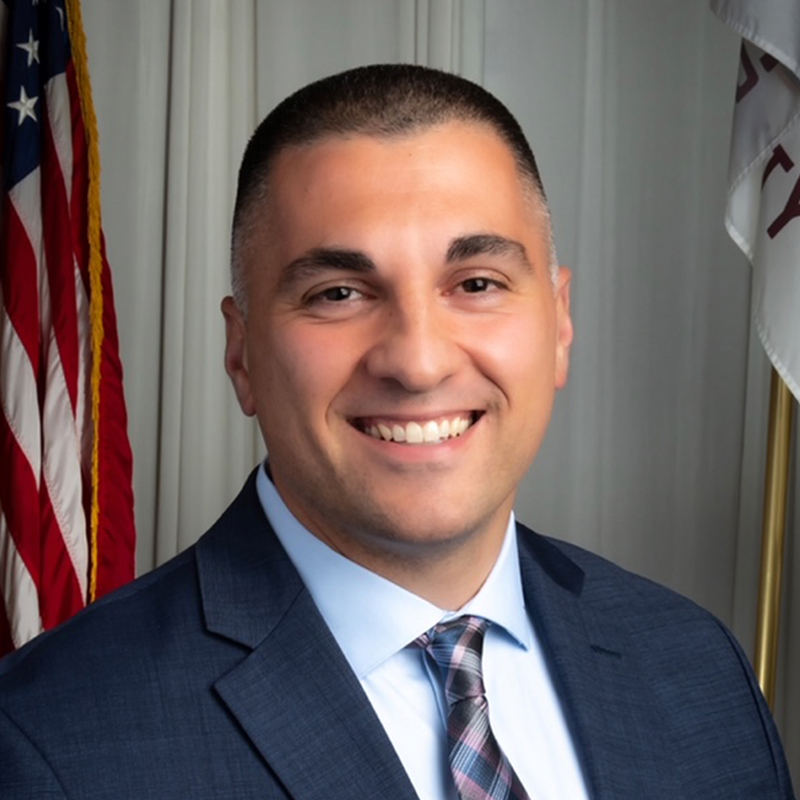 Dear Residents,
The Highway Department maintains and services the roads, bridges, and road right of ways in unincorporated Orland Township, keeping them safe and accessible. Improving our community's safety and overall appearance is a cooperative effort between the Highway Department and its residents.
It is a great honor to be your Highway Commissioner. Since taking office, I have worked to expand services, hold the line on taxes, enhance roadways and township appearance, and promote transparency. My goal is to continue to improve communication with our residents through this website while continuing to enhance community services and programs.
See you around the Community!
– Antonio Rubino
Report A Community Concern
The Orland Township Highway Department maintains and services the roads, bridges, and road right of ways in unincorporated Orland Township, keeping them safe and accessible. This includes repairs and construction of streets, storm sewers, sidewalks, curbs and street signs. In addition, the Department is responsible for snow removal, street sweeping, street lighting, right of way mowing and culvert replacement.
Orland Township's unincorporated infrastructure is monitored, maintained, repaired, cleared and upgraded on a daily basis. All this is done on average for less than $24 per household per year. The Highway Department works with the community to be efficient and responsible.
Improving the safety and overall appearance of our community is a cooperative effort between residents and government. Very positive changes occur when we work together. Please help make Orland Township a community to be proud of by reporting illegal dumping, street light outages, potholes, or broken/missing street signs to the Highway Department Maintenance Facility.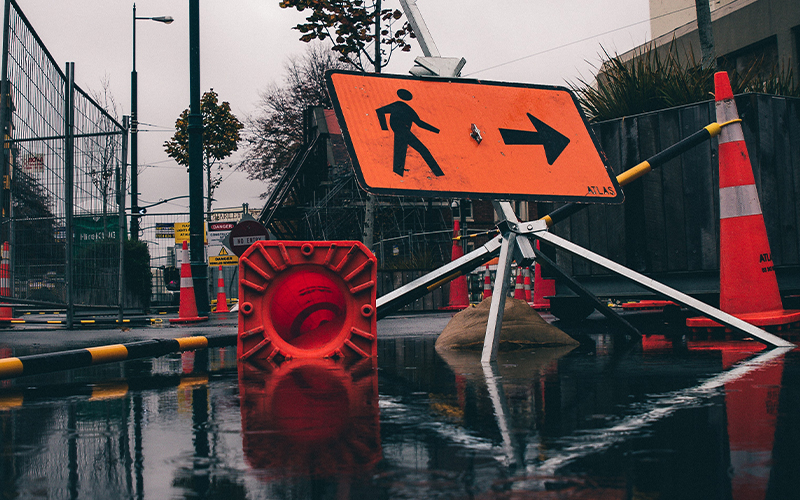 Flood Study Report Now Available
Burke Engineering has been working to complete a Flood Study and Evaluation in areas around our community that frequently see flooding and standing water following storms. The results of this study are now available. View the Burke Engineering Flood Analysis PDF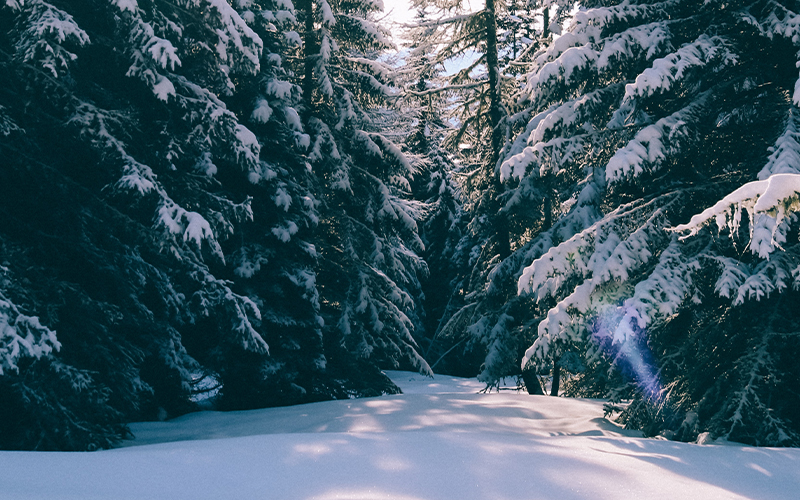 Winter Newsletter
2022 has been a monumental year for the Highway Department. We have increased community programs, improved roadways and infrastructure within the community, and we continue to work towards an even bigger 2023 with your help. The 2023 Year End Review will be available soon!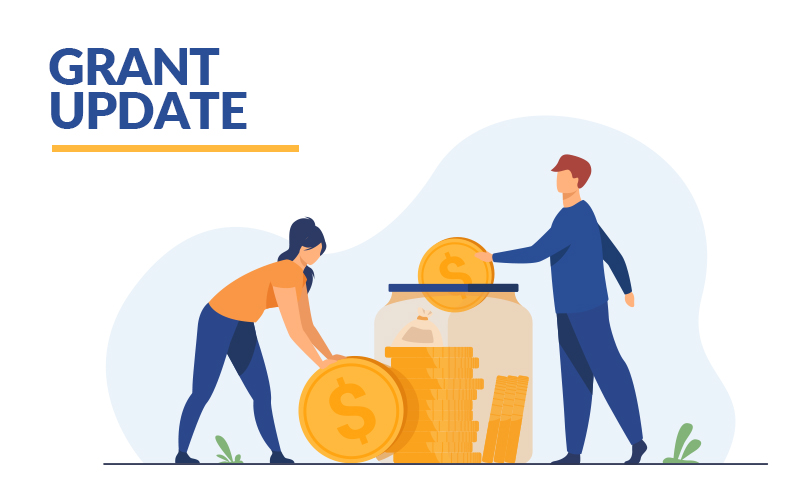 Grant Update
Since elected to office in 2021, the Highway Department has been slated to receive more than approximately $1,500,000 from the State of Illinois and Cook County. These funds will go towards capital improvements and will help cover the costs associated with infrastructure improvements.
Recycling Program Information
Your Highway Department offers a wide variety of recycling programs that promote a better environment for our world and community members.
General Information
Recycling services are located at 16125 S. Wolf Road, Orland Park and the hours they are available to the public is Monday through Friday from 7 a.m. to 4:30 p.m. 
The Department is CLOSED to the public on weekends and major holidays.  Please call (708) 403-5148 with any questions, or if you should need further assistance.
Observed Holidays:
January 2, 2023 – New Year's Day
January 16, 2023 – Dr. Martin Luther King, Jr. Day
February 20, 2023 – President's Day
April 7, 2023 – Spring Holiday
May 29, 2023 – Memorial Day
June 19, 2023 – Juneteenth
July 4, 2023 – Independence Day
September 4, 2023 – Labor Day
October 9, 2023 – Columbus Day/Indigenous Peoples' Day
November 23, 2023 – Thanksgiving Day
November 24, 2023 – Thanksgiving
December 25, 2023 – Christmas Day
December 26, 2023 – Christmas Holiday
Paper and Cardboard Recycling
At the Highway Department you will find a Paper Retriever bin. This bin is yellow and green and is specifically for items accepted below. Please only recycle mail you feel comfortable putting in a recycling bin.
Text Books*
Kids Books*
Hard/Soft Cover Books*
Encyclopedias*
Newspapers
Magazines/Catalogs
Office Paper
Junk mail
Cardboard
Phone Books
Envelopes
Flattened Cardboard
* If items are in good condition, they may be donated for reuse rather than recycled.
** No moldy, wet or large quantities of books please.
Secure Shredding
ProShred bins are also available for on-site drop-off use. Place any materials you have in these secured bins and ProShred will pick up and shred the items for safe and confidential disposal.
Learn more about ProShred
Electronic Recycling
One of the Department's largest community initiatives is the Electronic Recycling Program. To date, this program has helped recycle over 85 TONS of e-waste!
Items can be dropped off at the Highway Department garage during weekdays. For a complete list of items accepted for recycling, please view the PDF linked below:
E-Recycling Accepted Item List
Important Note: A recycling fee is required for all types TV's and Monitors. When recycling these items, a staff member will assist with payment for recycling.
Monitors smaller than 21 inches diagonally – $25
Monitors larger than 21 inches diagonally – $35
Holiday Item Recycling
Two new programs to the Highway Department can help community members take an active role in going green.
Pumpkin Recycling (November) – Instead of throwing your pumpkin in the garbage, recycle it at the Highway Department. Pumpkins will be collected and transported to local farms for recycling instead of ending up in our landfills.
Holiday Lights – Recycling old, broken or damaged holiday string lights helps reduce deposits of copper wiring, glass, and plastic going back into the environment. If lights are thrown in the regular trash, they will sit in landfills for years, making a huge ecological impact on the planet. Please consider recycling light sets at the Highway Department. For the safety of our crews, please remove any broken glass prior to recycling.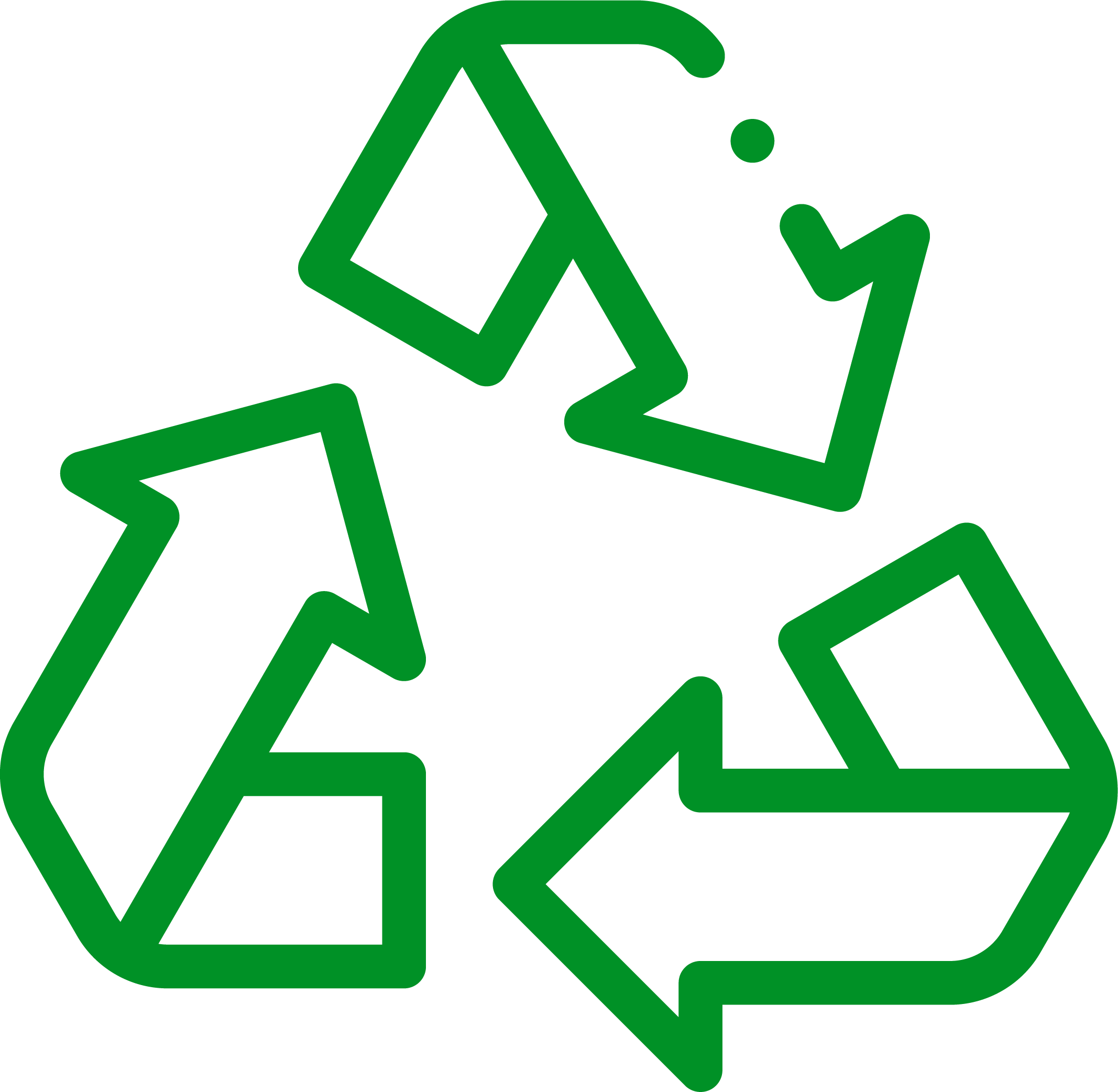 Repairs, maintenance, resurfacing and rehabilitation of the Township road district's street system infrastructure require an ongoing management program to identify and prevent premature failure of the pavement base and surface. Maintenance and repair activities include asphalt patching, pothole repair, sweeping, shoulder grading, and crack sealing.
Street Signs & Lights
Repairs, removals, additions, and enhancements of signs and pavement markings are generated by verbal and written requests from residents, police reports, and township road district staff. If you are aware of a street in the unincorporated area that is missing a sign or of a street light that is out, please call the Orland Township Highway Department at (708) 403-5148.
Easements
Orland Township Highway Department easements (the area between curb and sidewalk) are to be used only for the placement of utilities, fire hydrants, and United States Post Office approved mailboxes. Basketball hoops are not permitted.
Restoration
When a property is damaged because of sewer repair or culvert replacement, the minimal time before restoration begins is approximately three months. This time is needed to allow the ground to settle and fill the voids created by excavating. Weather has a bearing on how fast the ground will settle.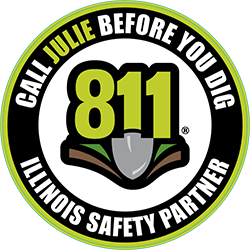 Plannin To Dig?
If you are planning to dig, please notify J.U.L.I.E by calling 811 before any construction begins.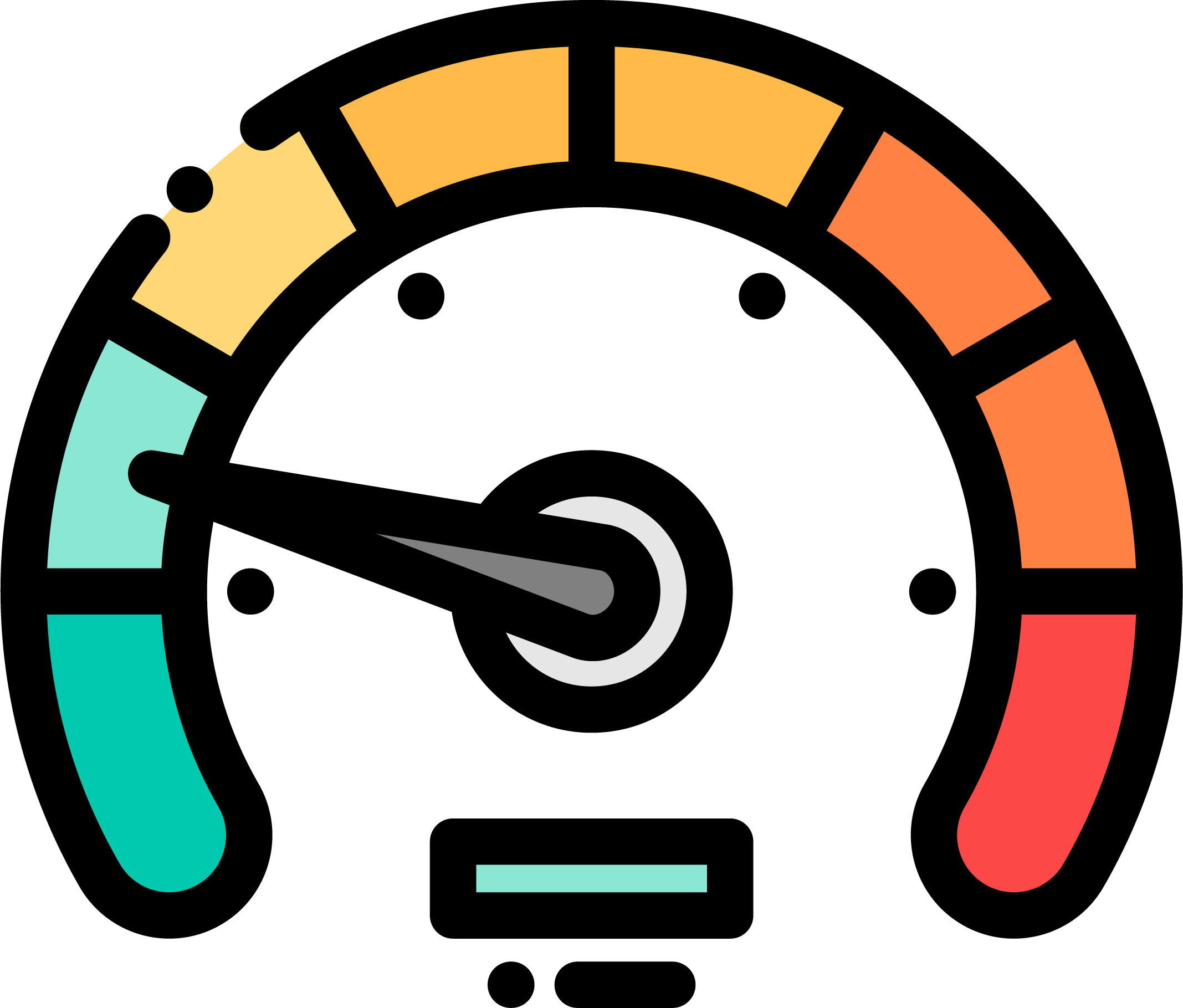 Drive Carefully
Please observe all speed limit and caution signs and always watch out for children and pedestrians. To report vehicles exceeding posted limits, call the Cook County Sheriff's Police at (708) 865-4700.
Attention Residents
The Cook County Building and Zoning Department requires a permit and drawings for flat work (driveways, patios, sidewalks, etc.) that affect surface drainage and/or modifications to site topography which can affect surface drainage. Please see the Cook County Building and Zoning website for more details.
Picture the grime of city streets – oil, grease and soot from cars and trucks, pet waste, trash and litter, sediment and debris from construction sites, and a mix of toxic chemicals. Now picture the same streets after a rainstorm. They look cleaner, right? Sure, but the debris and contaminants haven't just disappeared – they've been swept through street drains and underground pipes, then washed directly into nearby rivers, lakes and streams.
Wherever humans have paved or built over the natural world, dirty rainwater tends to run straight into our waterways, contaminating the water, destroying habitat and damaging property. Known as urban runoff, this type of pollution can have serious consequences, from fouling drinking water to closing beaches and poisoning shellfish beds. The U.S. Environmental Protection Agency now considers urban runoff and pollution from diffuse sources the greatest contaminant threat to our nation's waters. The good news is that there are a number of proven methods that towns and cities can use to reduce runoff pollution.
By practicing healthy household habits, homeowners can keep common pollutants like automotive fluids, pet waste, trash, and pesticides off the ground and out of storm water.
Adopt these healthy household habits and help protect lakes, streams, rivers, wetlands and coastal waters. Remember to share the habits with your neighbor.
Auto Care
Washing your car and degreasing auto parts at home can send detergents and other contaminants through the storm sewer system. Dumping automotive fluids into storm drains has the same result as dumping the materials directly into a waterbody.
Use a commercial car wash that treats or recycles its wastewater, or wash your car on the grass so the water infiltrates into the ground.
Repair leaks and dispose of used auto fluids and batteries at designated drop-off or recycling locations.
Pet Waste
Pet waste can be a major source of bacteria and excess nutrients in local waters. When walking your pet, remember to pick up the waste and dispose of it properly. Flushing pet waste is the best disposal method. Leaving pet waste on the ground increases public health risks by allowing harmful bacteria and nutrients to wash into the storm drain and eventually into local waterbodies.
Trash and Litter
Debris such as plastic bags, six-pack rings, bottles, and cigarette butts — washed into waterbodies can choke, suffocate, or disable aquatic life like ducks, fish, turtles, and birds. Dispose of trash and litter in an approved receptacle.
Construction
Erosion controls that aren't maintained can cause excessive amounts of sediment and debris to be carried into the stormwater system.
Divert stormwater away from disturbed or exposed areas of the construction site.
Install silt fences, vehicle mud removal areas, vegetative cover, and other sediments and erosion controls and properly maintain them, especially after rainstorms.
Prevent soil erosion by minimizing disturbed areas during construction projects, and seed and mulch bare areas as soon as possible.
Lawn Care
Excess fertilizers and pesticides applied to lawns and gardens wash off and pollute streams.
Don't overwater your lawn. Consider using a soaker hose instead of a sprinkler.
Use pesticides and fertilizers sparingly; use organic mulch or safer pest control methods whenever possible.
Compost or mulch yard waste. Cover piles of dirt or mulch being used in landscaping projects.
Septic Systems
Leaking and poorly maintained septic systems release nutrients and pathogens (bacteria and viruses) that can be picked up by stormwater and discharged into nearby water bodies. Pathogens can cause public health problems and environmental concerns.
Have your septic system inspected by a professional at least every 3 years and pump your tank as necessary (every 3 to 5 years).
Don't dispose of household hazardous waste in sinks or toilets.
Previous publications from the Highway Department including all Quarterly Focus Newsletters, Year End Review, Special Meeting Summaries, and FOIA Request Documents can be found in this archive section. Each tab contains a PDF version of the publication sorted by date.
FOIA Requests regarding the Orland Township Road District must be submitted in writing, by either email or mail, to:

Nora Tuzim

Orland Township Road District

16125 S. Wolf Road, Orland Park IL

Please be as specific as possible in any request for information. For your convenience, you may obtain a FOIA request form at the Orland Township office, or download one here but the form is not required. Please note in your request whether you would like copies of the requested records or whether you would like to examine them in person. Please include your name, preferred telephone number, mailing address, and email address.

There is no fee for the first 50 pages of standard black and white paper copies. For more than 50 pages, there is a fee of $0.15 per page.

Within five business days, Orland Township will respond to your request informing you when and where the records may be viewed or copies may be obtained. If more time is needed to process the request, or the request has been denied, you will be informed at that time together with reasons for delay or denial.
There are currently NO POSITIONS available at this time for the Orland Township Highway Department.
16125 S. Wolf Road, Orland Park, IL
highway@orlandroaddistrict.org